The 2020 BCYMP Night with Jackrabbits happened last week on Friday, January 24. The home game was SDSU's Women's basketball team against the popular rival North Dakota State University. Currently, four of the WBB players are BCYMP Mentors: Paiton, Addison, Myah and Tylee.. We are so grateful for the Jackrabbit support both Men and Women's basketballs teams and other student athletes have shown BCYMP over years.

Courtesy of Brookings Home Team, Power by Century 21, Krogman & Col, Mentors and Mentees received free admission. In addition, SCSA Diagnostics supplied free pop and popcorn for each Mentor and Mentee, and MetaBank sponsored new BCYMP tees that everyone enjoyed wearing to the game. Thanks to SDSU, Mentors and Mentees were also able to purchase discounted tickets for family members who would like to join in on the fun.

On top of the SDSU game Friday, 77 Mentors and Mentees went bowling at Prairie Lanes on Sunday, January 26. They were scoring strikes left and right, enjoying fun time and building their mentoring relationship. "No matter the activity Mentors and Mentees are always having fun around the Brookings Community! The *relationships* Mentors and Mentees build is far more important than the activities to do together," said Darla Biel, BCYMP's Executive Director.

BCYMP strives to increase resiliency of young people in our community and to increase protective factors against trauma by building and supporting additional consistent and encouraging relationships with trained, caring adults.

BCYMP's staff supports the Mentoring Pairs by providing fun activities like the two they enjoyed last weekend, but also by monitoring the pairs and helping problem-solve to make sure the mentoring relationship is successful.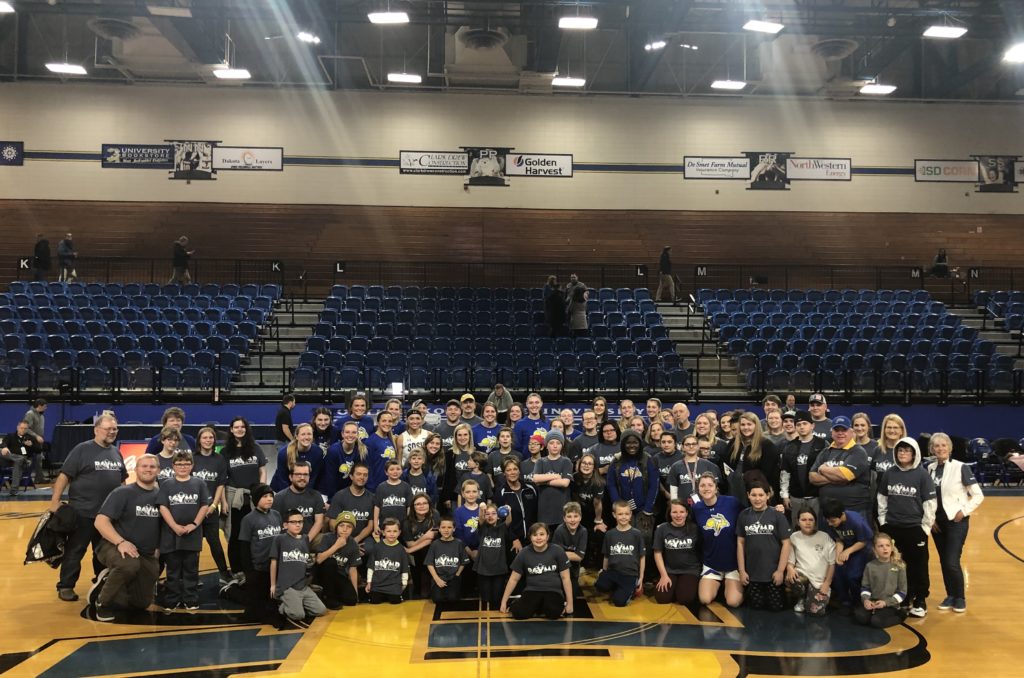 If you are interested in joining all the fun happening with BCYMP, please visit https://www.surveymonkey.com/r/BCYMPMentorApp?fbclid=IwAR3iT2zVR-7t6BicjEJsd3mkryB52NzrgI-vltCmQ39FySII1QYxrFLA2fE to become a mentor today. The Mentor and Mentee applications are also available on BCYMP's website: www.bcymentoring.org.

BCYMP will also soon be featured as the Boys & Girls Club of Northern Plains January blog as a Community Resource Spotlight. To read this blog please visit https://www.greatfuturessd.org/community-resource-spotlight-brookings-county-youth-mentoring-program.