Written by Laura Hoiten

Hy-Vee Giving Tag Program
Brookings County Youth Mentoring Program (BCYMP) is participating in the Hy-Vee Giving Tag Program for April. BCYMP builds relationships and provides trained mentors for K-12 students in order to increase resiliency of young people in our community. Our #1 core value is Relationships, and donations to the program made through the Hy-Vee Giving Tag Program or other ways helps BCYMP continue to make a positive impact in Brookings County.

As for other nonprofits, the COVID-19 pandemic has presented BCYMP with new challenges and opportunities. During the quarantine, our BCYMP Mentors are meeting virtually with their Mentees, sustaining the relationships that provide support, encouragement and consistency for our community's youth. Our staff continues to monitor and support the relationships, reaching out weekly by phone, email and other communication methods. Going forward, we will use what we're learning about remote youth mentoring to help BCYMP Mentoring Pairs stay connected over the summer or during times when either the Mentor or Mentee are traveling.

We have also expanded and "virtualized" the small group mentoring program we were piloting at two schools in Brookings. The groups will be led by both a BCYMP Mentor and an SDSU graduate student majoring in play therapy, and will serve between 20-25 K-5 grade students beginning April 6. These mentoring groups will provide opportunities for the students to learn and practice social-emotional skills and will also give a break from any social isolation they might be experiencing.

The Hy-Vee Giving Tag Program, which launched in November of 2019, is a reusable bag program that facilitates community support with the goal to make a difference in the communities where Hy-Vee customers live and work. When a customer purchases a red "My Heart" reusable bag for only $2.50 at the Brookings Hy-Vee location, a $1 donation may be directed to a local nonprofit by using the attached Giving Tag. BCYMP is both excited and thankful to be chosen as the Brookings Hy-Vee's April Giving Tag Nonprofit.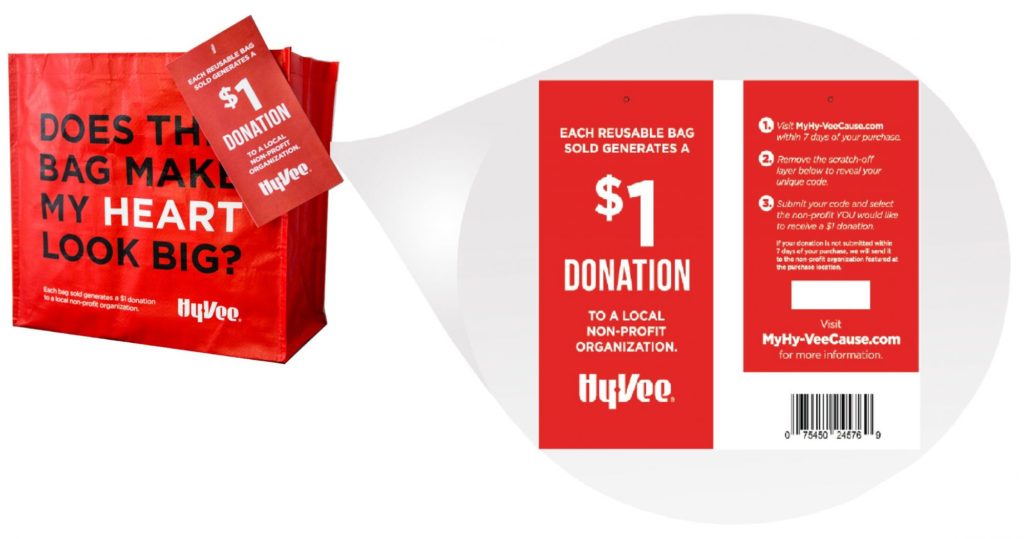 How it Works
While shopping at your Brookings Hy-Vee location, look for the red reusable bag that says "Does this bag make my heart look big?" and be sure to save the receipt. Then visit the Giving Tag Program and look at your receipt for the date you purchased your bag. Once you have entered the date, select the Hy-Vee location and BCYMP as you selected nonprofit. Hy-Vee will then credit a $1 donation to the mentoring program and its mission. To give even more, donate your Hy-Vee receipts to BCYMP by either mailing to PO Box 8443, Brookings, SD 57006 or bringing them to their office on the second floor of Central Bank. For every $150,000 in Brookings Hy-Vee receipts that BCYMP collects, the nonprofit is eligible for a $1,000 donation from Hy-Vee.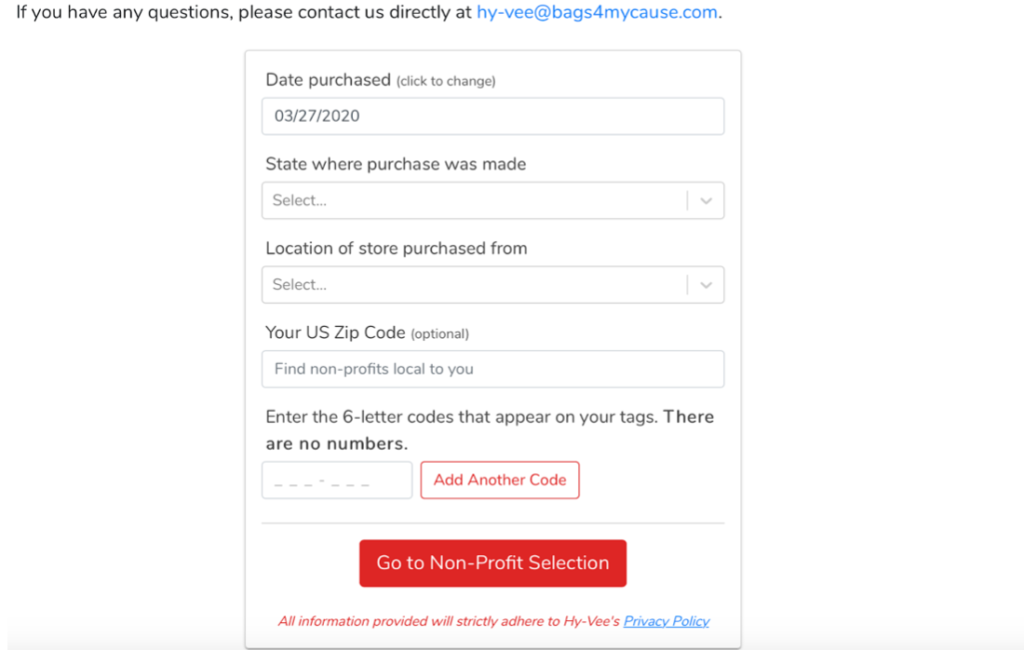 To learn more about BCYMP, please visit https://bcymentoring.org to read our latest blogs or to donate.